Distance Learning - Remote Education
Woodbridge is committed to providing an effective distance learning programme for our students, if required due to school closure.
Please click on the link below for detailed information about our provision.
We use two platforms for distance learning:
Show My Homework (SMHW) and Google Classroom.
SHMW is used by teachers to set and receive work and to provide resources for learning. Parents can monitor the work that is set for each lesson. Guidance for logging onto SMHW can be found in the link below.
Google Classroom is used to provide Live Lessons, set assignments and share resources. Teachers can mark assignments and provide feedback to students. The Google Classroom link below provides further information.
Show My Homework
​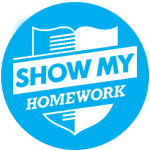 ​Distance learning work is set by teachers and added to the school's electronic ​​SMHW calendar. Students and parents can access this via the link on the school website called Quicklinks.
For further guidance on how to use SMHW please refer to the information sheet: A Quick Student Guide to SMHW. Students unable to log in to their SMHW, will still be able to view homework set. Please see the document at the end of this page.
The link below will allow year 7 students to access their homework calendar.
https://woodbridgehigh.satchelone.com/school/homeworks/calendar?year=Year%207
Please see the document below on this page to assist you with logging onto email and SMHW.
---
Guidance for students:
Email IT Support if you cannot access SMHW (ITsupport@woodbridgehigh.co.uk)
Leave a message for your teacher:
https://help.teamsatchel.com/en/articles/2911863-leaving-comments-for-your-teachers
Submitting work online:
https://help.teamsatchel.com/en/articles/2912000-submitting-my-work-online
Guidance for parents:
Setting up an account and logging in:
https://help.teamsatchel.com/en/articles/2912165-logging-in-as-a-parent
Adding another child to your account: https://help.teamsatchel.com/en/articles/3058943-add-another-student-to-your-account
Google Classroom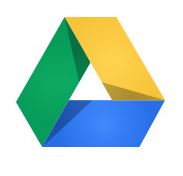 We use Google Classroom to provide live lessons and set assignments. Google Drive is an online folder of shared resources for our students. Google Meet is the video conference software for live lessons.
Accessing Google Classroom and Google Drive:
Students will be able to access Google Classroom and Google Drive through their Google Accounts by selecting the Google Drive link in Quicklinks on the school website: www.woodbridgehigh.co.uk
Students will be able to log in using the same username and password that they use to access their school emails.
If students encounter any problems they should contact the IT Support Team or the Data Office.
For further guidance on how to use the new Google Drive please refer to the information sheet: A Quick Student Guide to Google Drive