Physical Education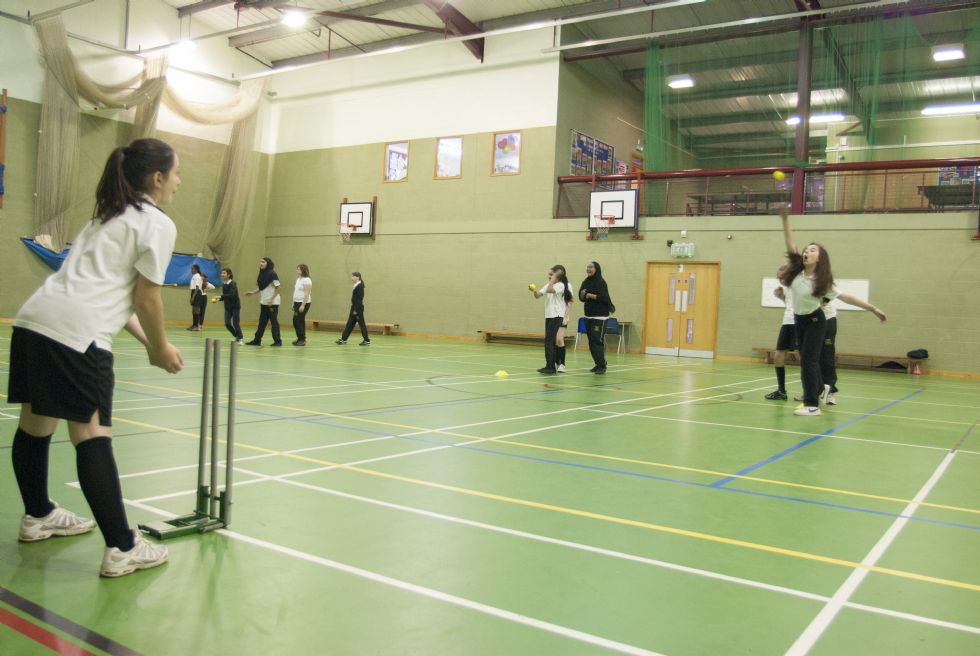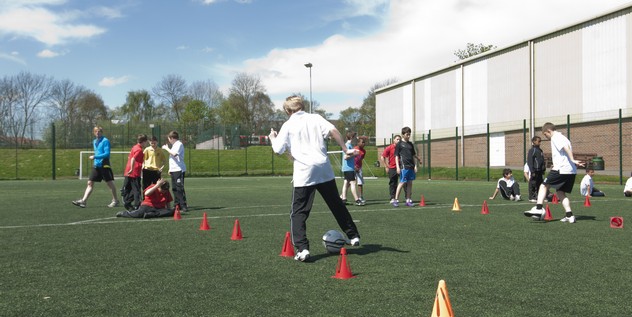 PE in the curriculum at Woodbridge
Physical education is a great way to experience new activities, have fun and get active. The curriculum at Woodbridge is designed to allow students to have a go at lots of new activities and improve their skills in more familiar sports.
Activities offered through the years at Woodbridge are:
| | | |
| --- | --- | --- |
| Athletics | Fitness | OAA |
| Badminton | Gymnastics | Parkour |
| Basketball | Handball | Rugby |
| Cricket | Hockey | Table Tennis |
| Dance | Netball | Trampolining |
| Football | Orienteering | |
We also offer a range of extra curricular activities:
| | | |
| --- | --- | --- |
| Athletics | Football | Parkour |
| Badminton | Fitness | Rugby |
| Basketball | Handball | Table Tennis |
| Cricket | Hockey | Trampolining |
| Cross Country | Indoor Athletics | Swimming |
| Dance | Netball | |
Kit Expectations
All students are expected to wear PE Kit for lessons. This includes any non-participants. The Woodbridge PE Kit consists of:
White or house polo shirt
Black tracksuit bottoms or shorts
White socks
Suitable trainers (please note converse are NOT suitable for PE as they offer no ankle support)
For Rugby gum-shields are compulsory
Students are advised to also purchase either a school tracksuit top or plain black tracksuit top without a hood to keep warm during outdoor activities.
Students that are on football or hockey may also wish to bring astro boots and shin pads.
KS3
The aim of PE in years 7, 8 and 9 is to continue to develop key skills, such as communication, peer and self-evaluation, working as group and build self-confidence. We also focus on improving students' knowledge of health related exercise to enable them to exercise safely and effectively.
In KS3 all students will participate in 2 hours a week of PE.
KS4
In years 10 and 11 we start to look more at officiating and leadership in different sports. By this point students often have gained the necessary skills to participate to a good standard in the activities we provide. We also try to encourage students onto pathways where they can continue to be active and stay healthy long after they leave school.
Ideally by the time our students leave us in year 11 they have had the opportunity to experience at least one activity that they enjoy and might consider participating in after they leave school.
In years 10 and 11 all students will participate in 1 hour a week of PE.
At Woodbridge we offer a range of examination courses in Physical Education to suit our wide variety of students.
GCSE
We have a tradition of strong results in this subject, last year achieving 100% A*-C. The course explores a range of areas including how exercise affects the body, participation in sport, healthy active lifestyles and analysis of performance.
Students can be assessed as a performer, coach or official giving you the chance to achieve your highest possible grade.
BTEC Sport Level 2
The BTEC is a great opportunity to access sport education in a different way. It is designed to prepare students for jobs in the sporting industry ranging from teaching to working as a personal trainer.
The BTEC First Certificate in Sport is equivalent to 2 GCSE's. A pass is equivalent to CC, a Merit, BB, and a Distinction AA. It is also now possible to gain a Distinction +, an A*A* at GCSE.
KS5
At Key Stage 5 we offer two options in PE. The BTEC Level 3 Sport award and the more traditional PE A Level (AS and A2).
AS/A2
A level PE gives our students the chance to study the subject in more depth. The course covers the psychological factors that can affect Physical activity as well as the human biology side. A Level PE links well with, Psychology, Biology and Chemistry.
BTEC Sport Level 3
The level 3 course offers students extended opportunities to study the sports industry. Students work on a range of units encompassing a wide variation of topics including, work experience in the industry and the more scientific side.
Sports Team Kit

Please click here to order items for the sports team kit.