Pastoral Support
At Woodbridge High School we pride ourselves on the fact that each student is known and knows that they are known. A student's happiness and well-being are recognised as the foundation for their success.
Effective pastoral care underpins school life and there is always someone to whom the students can turn for help and advice. Every adult has a responsibility for students' welfare and security and there are many layers of care in place.
Our pastoral care system has a structure based on year groups which sees year co-ordinators working closely with their form tutor team to ensure that we get to know every student. Students are individually valued and well-supported.
Students see their form tutors every morning. Tutors have immediate access to information about students' achievements and any incidents during the day through the school computer system. Sixth Form students see their tutor three times a week, as well as once per fortnight in a form period and for individual appointments as required. Form tutors should be the first point of contact for parents who have concerns about academic progress or effort.
Year co-ordinators have overall responsibility for the efficiency and effectiveness of their form tutor teams, an overview of student progress and the general welfare and behaviour of students within the year group. They should be the point of contact for parents who have more serious concerns about a student's overall conduct, effort or academic progress.
Our pastoral care system aims to promote our ethos of kindness, inclusivity, respect and aiming for excellence. We are committed to a positive approach and, whenever possible, praise and rewards are used to motivate and encourage the students. There is a clear code of conduct which students are expected to follow at all times and this is underpinned by appropriate sanctions, as set out in the school's behaviour policy.
House System
Our vertical pastoral structure is represented by our house system, a powerful and effective way for students to feel part of the school. Each student is a member of one of five houses: Red, Blue, Green , Yellow and Purple; depending on which tutor group they are in. This system helps them to develop relationships across all age groups throughout the school. The house system supports the extra-curricular programme and creates many opportunities for students to participate in school life as they take part in house competitions and events. Each house has a charity that they support and an inspirational person. For more information please click here.
Anti-Bullying
All students have the right to feel safe and happy at school. We have full procedures in place to support students who experience bullying and deal with those who choose to bully others. Please see HERE for details.
Wellbeing, Counselling and Mentoring Team
We have a full student Wellbeing Team consisting of counsellors, mentors and wellbeing support officers. The Wellbeing Team operates a range of services, including counselling from a qualified psychotherapist. Parents should contact year co-ordinators in the first instance if they feel their child would benefit from this service, or any other service provided by the team. Students may also be referred for counselling or mentoring by members of the school's staff. Parents will be contacted and consent will be sought in these cases. Full details of our Wellbeing Team, please click HERE.
Behaviour Support Team
Our Behaviour Support Team consists of our Pastoral Manager, Deputy Pastoral Manager, four Behaviour Support Officers and our Education Welfare and Family Liaison Officer. The team provides support for students who are having behavioural difficulties, carries out duties around the school, supports year co-ordinators with investigating incidents and leads proactive interventions with individuals and groups of students.
Please click below to see the members of the team and their specific roles.
irfan qureshi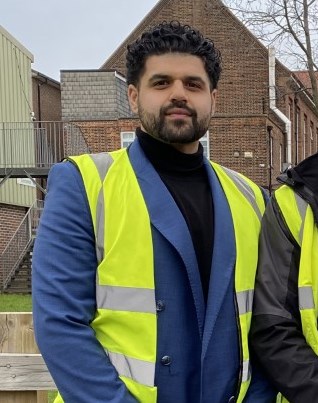 My Role
Pastoral Manager
When did you start working at Woodbridge High School?
I started in June 2019. It feels like I've been here forever!
Previous Roles
Before I joined Woodbridge I was a Learning Support Assistant working with students with SEN needs. I was also a Youth Worker and Basketball Coach which I currently still do.
Do you have any specialist areas of interest in your field?
My main expertise is using my knowledge of coaching to create a safer environment in school settings. I previously ran a mentoring scheme which decreased the number of behaviour incidents.
What do you love most about Woodbridge?
I love how dynamic and versatile the students and staff are at Woodbridge. Everyday is not the same, I look forward to coming to work, making sure students are looked after and meeting the team. I feel like I am part of a family. Woodbridge also gave me a great opportunity as within 6 months of joining I became Deputy Pastoral Manager. I cannot thank Woodbridge enough for bringing me out my shell, so here it goes...Thank you #TeamWoodbridge!
Wendy Smith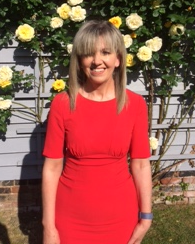 My Role
Education Welfare and Family Liaison Officer
When did you start working at Woodbridge High School?
I started working with Woodbridge in July 2017 via an external company. I became a staff member of Team Woodbridge from February 2020.
Previous Roles
I have been working in many Local Authority and Independent Educational Settings for nearly twenty-five years. I have been in Leadership, Safeguarding and Pastoral Teams, Vocational Education and also as a School Trainer.
Specialist Areas
Education Leadership, programmes for disengaged young people, Co-ordinator of Family Group Conferences. I am a qualified Counsellor, Trainer, Coach and Mentor.
What do you love most about Woodbridge?
Woodbridge is exceptional and incredibly unique. It is genuinely underpinned by kindness, care, humility and equality. The Woodbridge ethos is felt by all in the environment; it is warm, nurturing, friendly, happy and united.
Did you Know?
I was invited to be a guest of HRH The Prince of Wales. I was privileged to be invited to attend Buckingham Palace for a Summer Garden Party because of my work with Young People. They really do serve cucumber sandwiches and cakes with the royal crest on them!
Gill bryan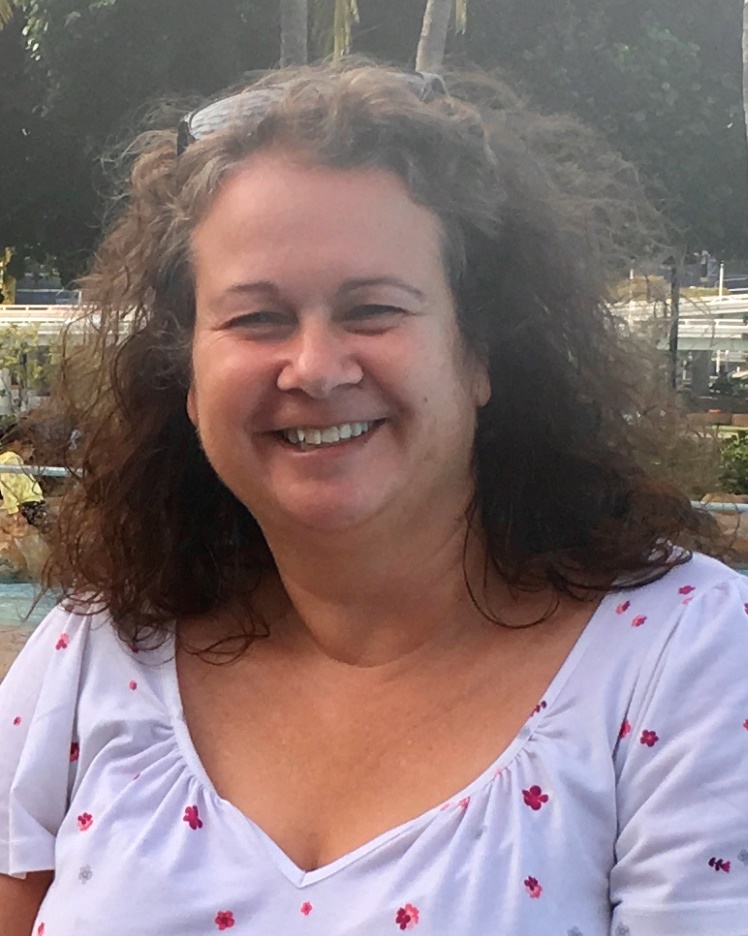 My Role
Behaviour Support Officer
When did you start working at Woodbridge High School?
I started in January 2002 as a member of support staff.
Previous Roles.
I worked in the private sector, mainly within the field of telecommunications.
What sparked your interest in working in schools?
When I became a parent, I also became captivated by watching children learn, develop and grow. I was fascinated by the unique way children responded to the world, and how their personalities developed. In September 2001 I watched the World Trade Centre's collapse. It had a profound effect on my world view and how precious and fragile life can be. I re-evaluated my life and chose a change of career that reflected my passion to work with children and young adults.
Do you have any specialist areas of interest in your field?
I find it very rewarding supporting young people and their families to find creative ways to overcome obstacles that impact on learning. I have a particular empathy for young people who are 'looked after', as well as students affected by anxiety.
What do you love most about Woodbridge?
When we are pushed we pull together.
#TeamWoodbridge #TheWoodbridgeWay
Did you know?
I whizzed around Brisbane city centre taking in the sights at night time on a segway. It was so much fun!