Music
Music at Woodbridge High School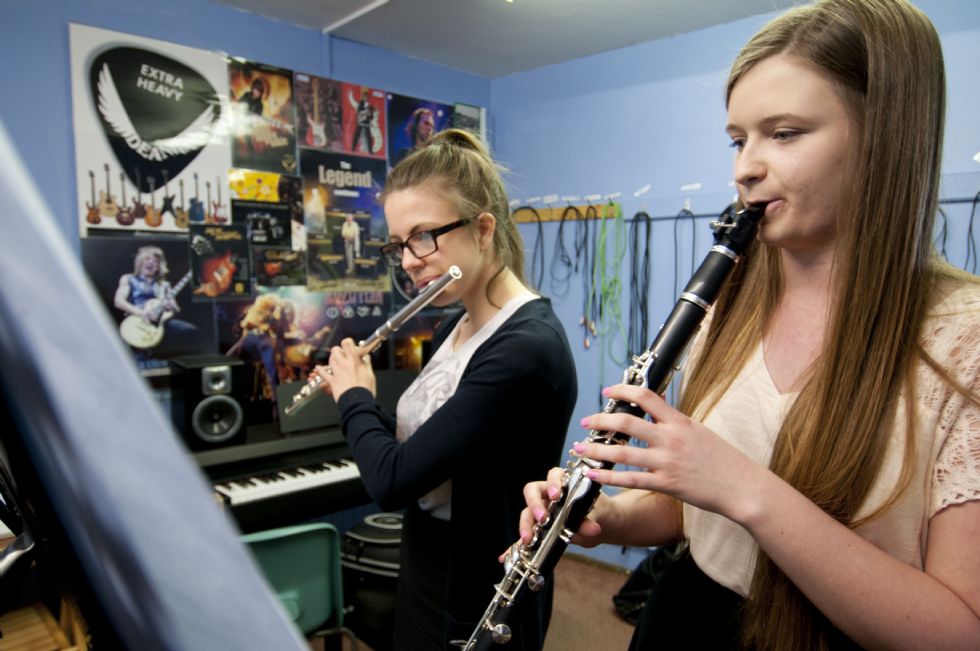 Music is a very popular subject at Woodbridge High School. We believe that music is the 'heartbeat' of the school ethos and is relevant to all pupils. Student in Years 7, 8 and 9 have a music lesson every week and get to experience a wide range of styles of music from around the world. We are lucky to have excellent resources including full class sets of Ukuleles, Djembes, Keyboards, Glockenspiels, Guitars, and a Brazilian Samba Kit. Many of our students choose to continue with Music at GCSE and A Level. We hold two concerts every year and work with the Drama department to put on a musical. Below is an examples of our extra curricular ensembles:
Orchestra
Our orchestra caters for all levels of musicianship and all are welcome. We play a range of different musical styles. The orchestra is a key part of the music concerts that occur twice a year, and senior members are invited to play in the band for our yearly musical.
Choir
The choir is very successful and is well-known throughout Redbridge. We sing in a range of styles from pop, classical, to soul. The choir go abroad on tour biennially, and have been to Edinburgh and Paris in recent years. We also take part in the Redbridge Choral Festival at the Royal Albert Hall, and several of our students have had the privilege of performing solos at this event.
Guitar and Ukulele Club
Students can come along to play or learn the ukulele or guitar. We play and sing pop music in a friendly and informal setting.
Barbershop Choir
This smaller choir sings more complex music and in different parts, and is just for boys. They sing in close four which can be very challenging, and frequently perform at school events.
Rock Band
This smaller ensemble is a highly skilled group of musicians who play rock music from the last 30 years. Open to drummers, guitarists and singers, this group perform regularly at school events. Rehearsals: Monday lunch time.
Wind Band
Open to any wind or brass players, this ensemble play several different styles of music, from traditional folk songs to jazz. We play twice a year at our concerts, and some more experienced players will be invited to play in the pit band for our annual musical.
Music Tuition
Woodbridge High School has a thriving Music Department and offers musical instrument lessons at school with teachers from the Redbridge Music Service. Lessons may be individual or in groups and are arranged on a 'rota' basis so as to minimise disruption to curriculum subjects. The instrumental choices currently include piano, voice, guitar, strings, woodwind, brass and drums. If there is a different instrument that your child would like to learn, there may be an opportunity to organise this, so please let us know.
KS3
At the start of year 7 students are introduced to reading staff notation and performing on keyboards. Throughout KS3 students perform on a wide range of our whole class instrument sets in a range of musical genres. These performances can be solo, in pairs, groups or whole class. Every student is expected to compose in the various styles of music studied. E.g., Carnival of the Animals, African Drumming, Minimalism etc. This gives them a wide experience of music preparing them for the GCSE in year 10. By the end of KS3 students will have the active skills to perform, compose, listen and appraise music.
KS4
The WHS Music GCSE results have been outstanding. The GCSE focuses on Performing, Listening, Composing and Appraising. Students will prepare two performances, three compositions and sit a written paper. It is a practical based course and very hands on.
KS5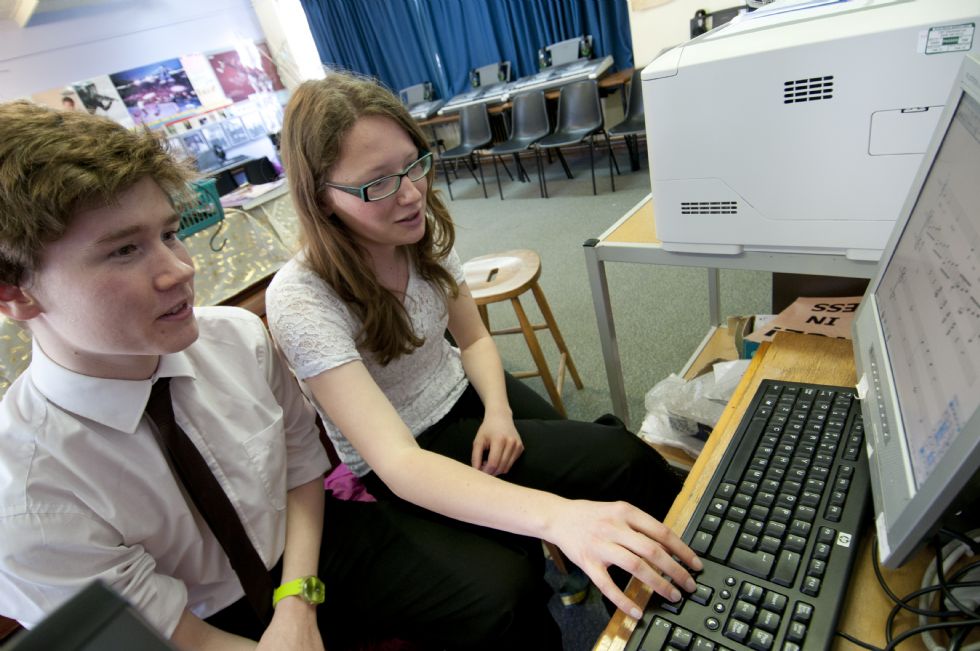 We follow the OCR A Level Music course through Years 12 and 13. This includes a solo recital, two compositions, and a listening paper. We study a range of styles for the listening paper, focusing on Vocal Jazz, the Instrumental Music of Haydn, Mozart and Beethoven, the Romantic period and 20th Century Innovations. Many of our A Level students go on to University of study Music.
N Brock-Carey
Head of Music