Modern Foreign Languages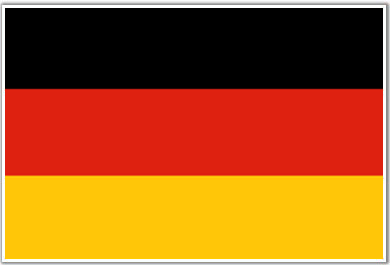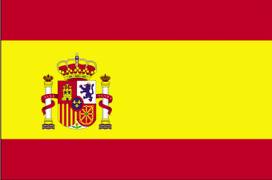 The UK's education system is failing to produce enough people with foreign language skills to meet a growing need from business. British Council research cites an alarming shortage of speakers of certain major languages. The CBI/Pearson Education and Skills survey suggested languages are likely to grow in importance.
The aims of the Languages Department
To develop communication and social skills
To enable students to make excellent progress and achieve good academic qualifications
To enable pupils to understand other cultures and to give them the opportunity to visit those countries
To develop articulacy and self-expression
To enable students who have a heritage or home language other than English to gain qualifications in that language
To foster curiosity about the lives of children and young people in other countries
To enable students to see themselves as world citizens capable of travelling and working anywhere in the world
To inspire students to want to continue learning languages at university
To create language learners for life
Why study Languages at WHS?
It is a unique feature of Woodbridge High School that we offer such a broad range of languages to our students. Our four curriculum languages are French, German, Russian and Spanish. All students in Year 7 learn either French or Spanish as their first foreign language and either German or Russian as their second. Almost all students continue with one language to GCSE and the more able are actively encouraged to continue with two. There are very few comprehensive schools who offer this opportunity and our number of dual linguists is growing steadily. We are a large department of eleven teachers, five of whom are native speakers. We also enjoy the benefits of three foreign language assistants for French, German and Russian.
In addition to our four curriculum languages, we offer free after school tuition in the following Community Languages – Chinese, Italian, Turkish and Urdu. We also help students who speak other languages, such as Bengali, Dutch, Polish and Portuguese, to gain GCSEs and A levels in their heritage language.
KS3
Students are taught in mixed ability groups in Year 7 and 8, they have 4 lessons a fortnight in either French or Spanish and 3 in either German or Russian. In Year 8, they have 3 lessons a fortnight in French or Spanish and 4 in the second foreign language. There are annual Year 7 trips to France, an annual trip to the Christmas Market in Cologne for Year 8 German students and biennial trips to Russia open to the whole school. There will also be for the first time a trip to Spain for Year 8. There is top-slicing in French in Year 9 and mixed-ability groups in each half of the year. In Year 8 students will be given the option of continuing with their second language and starting GCSE in Year 9 or choosing a vocational or practical subject instead. The French course is based upon the "Studio" series of textbooks with an emphasis on a communicative approach and the German course is based on "Stimmt" and "Echo". In Year 9, students continue with 4 lessons of French a fortnight and the German or Russian students have 5 as they start their GCSE course early.
KS4 - GCSE and Edexcel Certificate
Year 10 and 11 students in French and German follow the Edexcel Certificate (IGCSE) which is examined solely by terminal examinations in Year 11 and does not include any Controlled Assessments in Speaking and Writing. Russian students study for the Edexcel GCSE. The generic subject content for all subjects consists of four main themes – Out and About, Customer Services and transactions, personal information and Future plans, education and work. All students have five lessons a fortnight and they also have time to develop their speaking skills in small groups with our foreign language assistants. Year 11 French students are offered the opportunity for a weekend in Paris. Materials and resources may be found in the Languages Room on the school MLE.
KS5 – AS & A-Level (Edexcel)
We have A level groups in French, German, Russian and Spanish in which students are taught by highly qualified teachers who share the nine lessons a fortnight. French, German and Russian students also have a paired or individual lesson with the appropriate foreign language assistant. The course is examined in four units – Unit 1 – Speaking, Unit 2 – Listening, Reading and Writing, Unit 3 – Speaking and Unit 4 – Translation and Writing. The generic subject content covers the four main themes of Youth culture and concerns, Healthy living and lifestyle, The World Around Us and Education and employment. Students are expected to keep up-to-date with current affairs in the target language country and to research its culture and history. We have developed an enrichment programme that includes a trip to Brussels or Russia and theatre visits to Russian plays and a visit to Queen Mary University's Department of Language and Film Studies.
Future Pathways
Students who have studied Languages are ideally suited to pursue careers in a wide range of areas, including, Law, journalism, tourism, translation and interpreting, government, finance and education. Several of our students have continued their language study at university for single honours or two languages combined or with other subjects such as Economics and History.
"Young people considering their future subject choices should be made aware of the benefits to their careers that can come from studying a foreign language".

CBI deputy director Katja Hall