Computing and IT
Why study Computing & IT?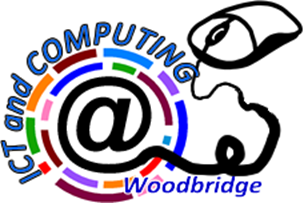 Take a look at the world around you. How close to a computer are you? When was the last time you used one? When was the last time you were creative with one? Life without computers is almost unimaginable. There's nothing that doesn't involve computing in some way. In the ICT & Computing department we look to provide an exciting and innovative curriculum. We regularly review the ICT & Computing curriculum to ensure that all our students develop up to date knowledge and skills fit for the 21st century workplace.
The aims of the Computing & IT Department
To stimulate interest and enjoyment in the study of Computing and IT.
Ensure that all students have a broad and balanced Computing and IT curriculum.
To develop the knowledge, understanding and capabilities of Computing and IT.
Ensure that all students have a programme which progresses from Year 7 to Year 11 as well beyond to Year 12 and Year 13.
Encourage students to develop an understanding of the wider applications and effects of Computing and IT.
Encourage students to solve problems through the use of information systems and associated principles and techniques.
Provide students with a broad and balanced view of the range of applications and information systems and an understanding of their capabilities and limitations.
To provide an opportunity for all students to achieve their potential through differentiated programmes of study.
To provide experiences which are challenging, stimulating and where appropriate directly relevant to the present and future needs of the students.
To provide learning activities which are varied in nature including: Practical tasks, Formal teaching, Interactive teaching, Project work and Group work
KS3 Computing & IT
In KS3 students will have two lessons per fortnight and will cover a range of topics that will help to develop their ICT skills and introduce them to computing concepts. Within KS3 Computing and IT lessons, students are introduced to Computing and IT through a clear framework of lessons that reflects the new Computing Programmes of Study. In Year 7 students will identify and describe a range of computer components and distinguish the difference between hardware and software. They will also cover the topic of E-safety and learn more about this important area to create their own webpages. Students are introduced to data collection, modelling and animation through enjoyable schemes of learning. In Year 8 and 9 students are further challenged to implement their IT skills to use a range of software and also introduced to the theoretical side of the subject. This will involve students learning and using a range of computer programming languages, algorithms and computational abstractions. The units of work will develop students' ability to use their Computing and IT skills in a range of different contexts to solve more complex problems.
KS4 – GCSE
The Computing and IT Department offers three courses at Key Stage 4, catering to a wide range of student interests and learning preferences. The ICT courses place a strong emphasis on using computer applications to solve problems. The GCSE Computing course moves that emphasis to understanding and developing new software and goes to the heart of how a computer functions from the lowest level.
Cambridge National Diploma in ICT (OCR)
Specification
This course is offered to year 8 students taking an early KS4 option. Taught over three years students study up to eight different areas of ICT through completing an assessed coursework portfolio for each topic. Units currently studied include spreadsheets, databases, computer programming, graphics design and website creation. Students submit a series of coursework portfolios each year, contributing to their overall grade. One end of course exam is sat in year 11 covering the fundamental concepts and theories of information systems. This is a vocational style course with a heavy emphasis on students developing practical skills in ICT that can be transferred to future study and potential careers in ICT. Students would have the option of continuing their studies on an ICT course at A-level/Level 3.
GCSE ICT (Edexcel)
Specification
Students have the option of studying GCSE ICT over years 10 and 11 as a way of developing practical skills in ICT applications alongside a thorough knowledge and understanding of ICT concepts. The course is composed of 60% controlled assessment tasks which are completed in class. These tasks require stude4nts to demonstrate ability in spreadsheets, web publishing, desktop publishing, graphic design and use of relational databases. The remaining 40% of assessment comes from an exam sat at the end of year 11 where students are tested on their understanding and application of key ICT concepts. This course would be a solid foundation for students considering further studies or a career in ICT, with the possibility of studying ICT or Computing at A-level/Level 3.
GCSE Computing (OCR)
Specification
Computing is a subject distinct from ICT in that the focus is on developing the skills, knowledge and understanding to create computer systems including software and applications in use on computers and mobile devices. This course teaches students to understand the fundamental concepts of computing and develop software applications to solve a range of problems. Students with a keen interest ins solving abstract problems and logic will find this course highly engaging. The course is assessed through two controlled assessment tasks completed throughout the two years of study (contributing 60% of the marks) and a written exam (weight at 40% of the course) undertaken in year 11. Topics covered include practical programming projects using the Python programming language, computer memory and data storage, networking, hardware and software components and logic. Students should consider GCSE computing if they wish to pursue further studies in computing or programming or a career in software or game development
KS5 – AS & A-Level
The ICT Department offers two courses at Key Stage 5, catering to a wide range of student interests and learning preferences. The A Level ICT course places a strong emphasis on using computer applications to solve problems. The A Level Computing course moves that emphasis to understanding and developing new software and goes to the heart of how a computer functions from the lowest level.
A Level ICT (OCR)
Specification
The impact of ICT on society is enormous and as the percentage of businesses and households connected to communication networks such as the internet grows, so does the need for individuals who can master and manipulate these new technologies. In this course students gain an understanding of how ICT is used in a range of different areas of society and the impact ICT has in these areas. The emphasis is on business ICT focus where students can gain skills that can be transferred into the business world. This course sees students develop a wide range of ICT skills together with an in-depth knowledge and understanding of ICT. Students are encouraged to become discerning users of ICT.
The course is aimed at students who wish to further develop their knowledge of ICT in relation to how ICT affects society and how ICT systems are developed as well as their software skills, usually with the intention of continuing on to a computer or business related degree course. However, it is also suitable for students who wish to gain a more in depth understanding of computer software, web authoring, graphics and network environments while following a different career path.
A Level Computing (AQA)
Specification
The course is much more than just training in a programming language. The emphasis is on computational thinking. The study of computation is about what can be computed and how to compute it. Computer Science involves questions that have the potential to change how we view the world. Experimental Computer Science can be done with computers whereby we can learn more about the natural world by observing the emergent behaviour of a colony of interacting software agents in a simulation. Computing is about designing new algorithms to solve new problems. This course, with its emphasis on abstract thinking, general problem-solving, algorithmic and mathematical reasoning, scientific and engineering-based thinking, is a good foundation for understanding these future challenges.
The course is aimed at students who wish to develop a logical approach to solving problems and understanding the ways in which computer systems and developed. Students should be able to work independently applying their own analytical reasoning to solve both abstract and specific problems.
Future Pathways
ICT supports a number of pathways and could form a basis for progression into further learning, including: university courses, or employment where they can take further training in such areas as programming, computer science, systems analysis, communications, multimedia, software systems, and project management or hardware applications.
Computing supports a number of further education and career pathways and is very well respected academically and will be a strong support to students intending to study medicine, law, engineering, computing, foreign languages, physical sciences or maths based courses at university. As computing pervades all aspects of study and contemporary research, this course supports a very wide range of career paths at university in addition to those listed above.