Check School Status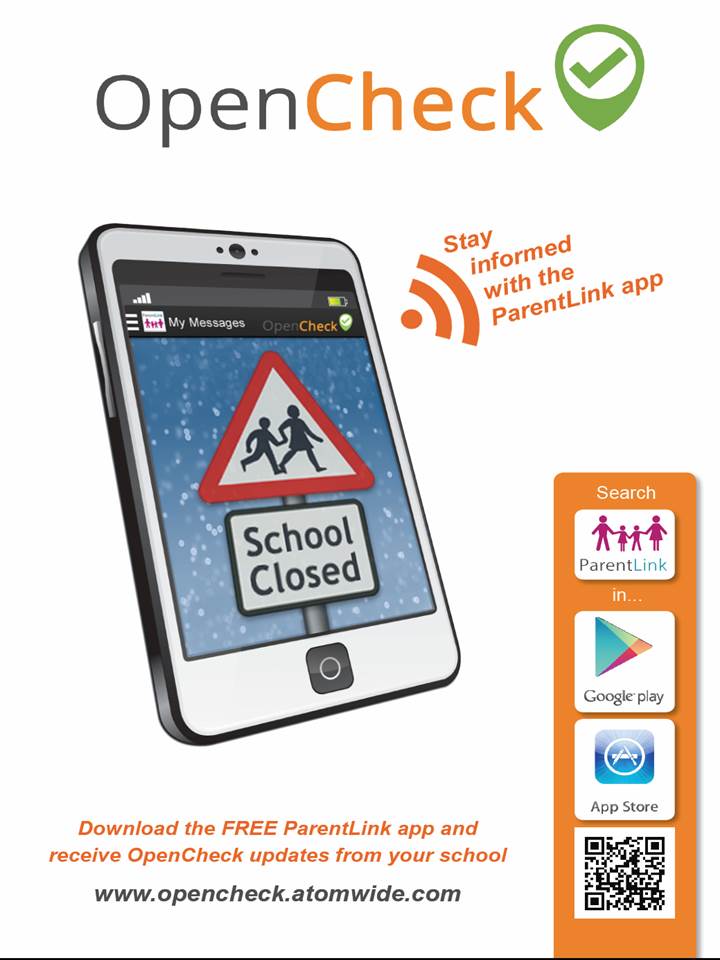 You can stay up to date with the school's status using Opencheck. This is a service for all UK schools that tells you whether the school is open or closed and is useful for 'snow days', for example, when you want to find out the information as quickly as possible. You can also view the school's term dates, holidays and staff training days (Inset). Click on the link to find out more.
You can access using the web address or by downloading the app. Using the website means you have to put in the school name each time but the app saves the information and gives you updates. If you are using an ipad, you must select apps for iphones before searching for Parentlink.
App instructions: select opencheck, select subscribe and choose local authority (Redbridge) and school (Woodbridge, or name of primary school if you have younger children). The school name will appear on the subscriptions page. Click on the school name to check the status (tick for open, cross for closed). This page will be updated if there is an unforeseen closure of any kind and you should receive an alert to inform you. You can register your mobile number on the log in page to receive updates.
This is a new app in the early stages of development. Please let us know if you have any issues or concerns.