Camp Beaumont
Multi-activity day camps for 3-16 year olds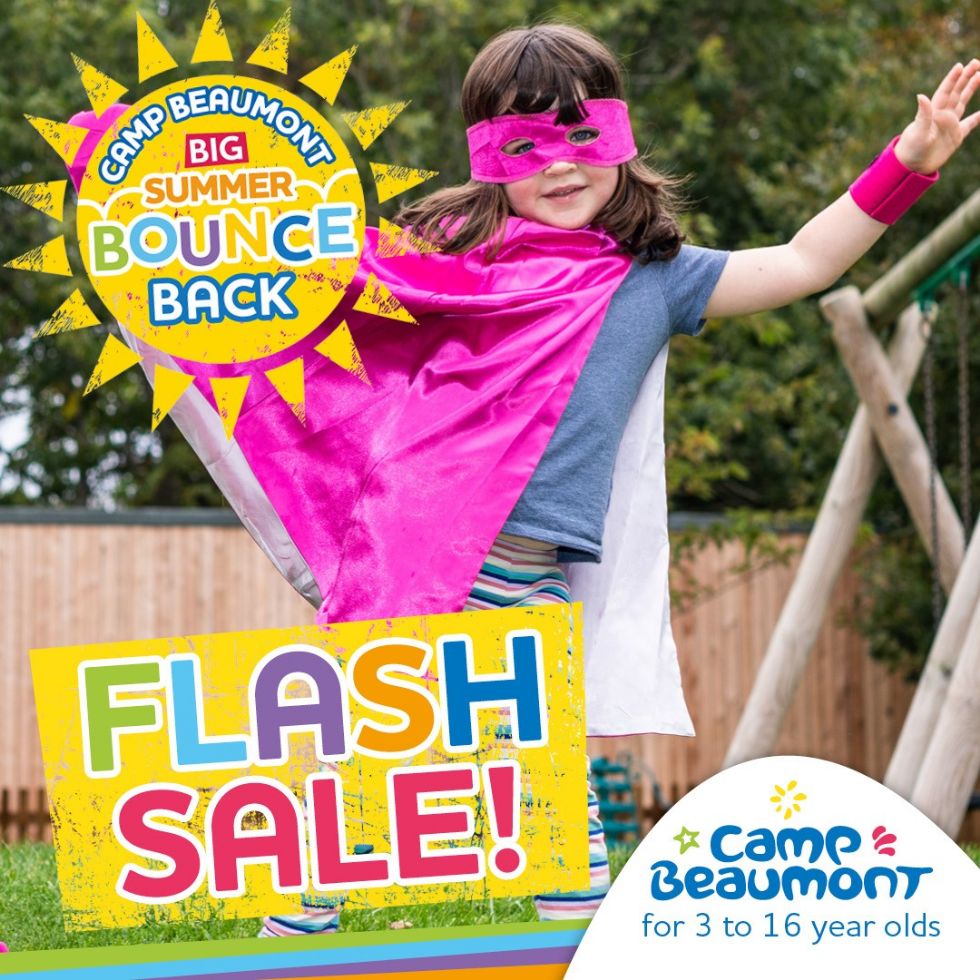 Camp Beaumont has been providing flexible, fun and affordable childcare over the school holidays for 40 years.
Woodbridge has large outdoor play areas with a wide range of facilities for staying active and getting creative!
Please see the poster below and click here for more information.
Camp Beaumont:
"Camp Beaumont have just launched their Big Summer Bounce Back which aims to help children regain confidence and improve wellbeing post-pandemic. To celebrate this, they are releasing a flash sale offering of 20% off all Camp Beaumont bookings using code BOUNCEBACK20. Hurry as offer code ends midnight on Monday 13th June 2022. Keep in touch with Camp Beaumont social channels to see all things Bounce-Back including parent resources, competitions, activity packs and more throughout the school holidays. Book now to save!"
Please note: This is an independent hiring arrangement and is not run by Woodbridge High School.