Covid-19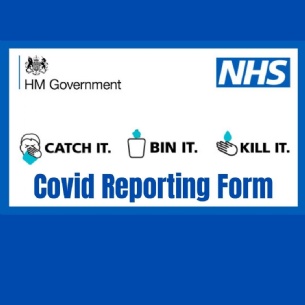 Below you will find advice from the government and NHS on Coronavirus and what to do if your child has symptoms.
Covid-19 Positive Reporting Form
If a student tests positive on a Covid Test then please fill in the WHS Positive Covid Reporting Form to inform us of Covid cases. Results must also be reported to the NHS.
Covid-19 Lateral Flow Testing
Home tests should be conducted twice each week, on Sunday / Monday and Wednesday / Thursday.
The results (positive or negative) must be reported to the school (using www.testregister.co.uk) and to the NHS.
If the Lateral Flow test is positive you must self-isolate straight away. Please see information below on home testing.

Please click on the name of the document for further information:
What To Do If You Have Coronavirus Symptoms/positive test
The main symptoms of coronavirus are:
a high temperature – this means you feel hot to touch on your chest or back (you do not need to measure your temperature)
a new, continuous cough – this means coughing a lot for more than an hour, or 3 or more coughing episodes in 24 hours (if you usually have a cough, it may be worse than usual)
a loss or change to your sense of smell or taste – this means you've noticed you cannot smell or taste anything, or things smell or taste different to normal
What To Do If You Have Symptoms
If a student has any of these symptoms, then the student MUST STAY AT HOME and not come to school. In this case:
Inform the school using the usual absence line
Get a PCR test done
Students must also stay at home and not come to school if they get a positive result from a self-conducted LFD test.

PCR Results And When To Return To School
If the result of the PCR test is negative, students can return to school as long as they feel well. In this case, please leave a message to inform us of the negative result on the school absence line:
020 8504 9618 (option 1 for years 7-11, option 2 for sixth form)
Positive PCR results must be reported to school (WHS PCR Positive Covid Form) and the NHS.
You can end self-isolation after 5 full days if you have 2 negative LFD tests taken on two consecutive days. The first test can be taken on day 5, with the second on day 6. If both tests are negative then the student can come back to school on day 6. Both negative LFD tests need to reported to us via Test Register (www.testregister.co.uk) and also to the NHS.
If one or both tests are positive (day 5 and day 6) then the student is to continue to self-isolate and take LFD tests (24hours apart) till they receive negative results from 2 LFD tests taken a day apart. If the results are positive then the student is to complete the full 10-day isolation.
Please note the first day of self-isolation starts from either the day the symptoms started or the day of the positive test result (LFD or PCR) if they did not have symptoms.
If a student has been abroad, then parents should ensure that the students follows any quarantine and testing rules applying to those returning from that particular country.
Encouraging good hygiene
As always, if you have symptoms of a cold or flu, then there are measures you can take to stop germs:
always carry tissues with you and use them to catch your cough or sneeze. Then bin the tissue, and wash your hands, or use a sanitiser gel.
wash your hands often with soap and water, especially after using public transport. Use a sanitiser gel if soap and water are not available.
avoid touching your eyes, nose and mouth with unwashed hands.
avoid close contact with people who are unwell.
Students in school will be required to sanitise their hands when arriving at school, at the start and end of every lesson, and when they leave school. They will also be required to clean equipment that they have used.
All classrooms contain lidded bins for the disposal of tissues.
---
Latest information on Coronavirus
Please click on the title for further information on the following:
Government updates on Coronavirus
NHS Information To The General Public
Latest Info And Advice From Government
How long to self-isolate (NHS)
Travel abroad from England during coronavirus
What parents and carers need to know about early years providers, schools and colleges during COVID-19
DfE Guidance to Schools September 2021
Headteacher's Letters
Recent letters from the Headteacher can be found on this page. Previous letters can be found on this link HERE.