Exclusive Screening of Award Winning Film and Christmas 4 Calais Week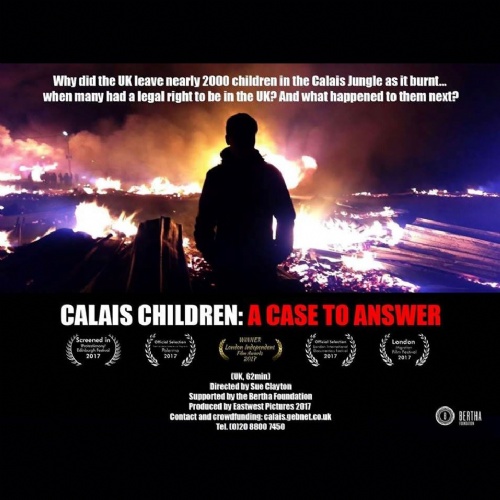 Exclusive screening in Roding Theatre, Tuesday November 20th at 3:30pm.
Live Q&A with the director Sue Clayton. Tickets £2 students and £4 adults from finance. Everyone welcome!
Enquiries: Please contact Simon Shaw on SShaw@woodbridgehigh.co.uk
We are proud to announce that we will be hosting a Christmas 4 Calais week from Monday 19th to Friday 23rd November to raise money and supplies for Care 4 Calais. All donations we receive will be personally delivered by 14 staff members who will be going to Calais on the weekend of the 30th November to volunteer at the refugee camps and Care 4 Calais warehouse and we hope that you will help us in raising money and resources to donate on the run up to this weekend.
The programme is as follows:
Monday 19th November 3:30pm: Staff Vs Students netball match (50p to watch)
Tuesday 20th November 3:30pm: Screening of 'Calais Children: A case to answer' with Q&A with the director (£2 for students £4 adults- everybody welcome)
Wednesday 21st November 3:15pm: Staff Vs Students football match (50p to watch)
Friday 23rd November lunchtime: Christmas for Calais Fayre and Non-Uniform Day (£1)
Paddington badges, supporting child refugees, can also be purchased for £1 from Mr Shaw, Ms Morgan or Ms Pinnell.
Donations can also be made via this website: https://mydonate.bt.com/fundraisers/woodbridgehighschool
Please click on the following attachment for further details